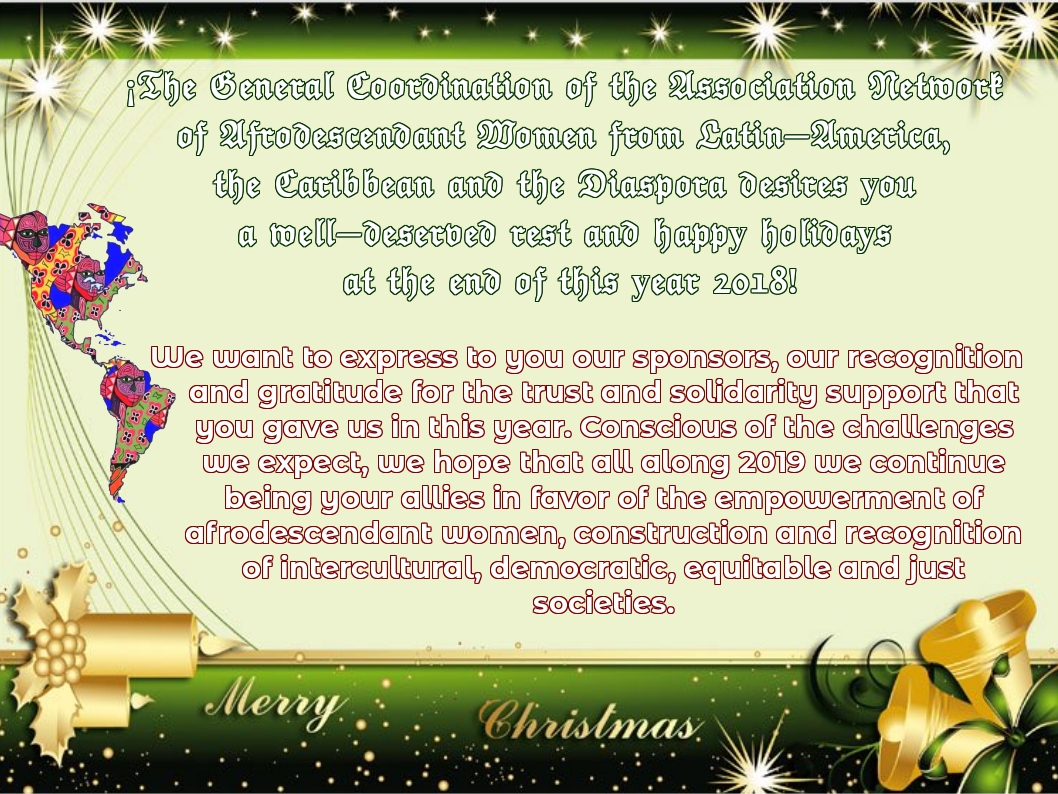 ¡The General Coordination of the Association Network of Afrodescendant Women from Latin-America, the Caribbean and the Diaspora desires you a well-deserved rest and happy holidays at the end of this year 2018!
We want to express to you our sponsors, our recognition and gratitude for the trust and solidarity support that you gave us in this year.
Conscious of the challenges we expect, we hope that all along 2019 we continue being your allies in favor of the empowerment of afrodescendant women, construction and recognition of intercultural, democratic, equitable and just societies.